Elevation Preparatory Academy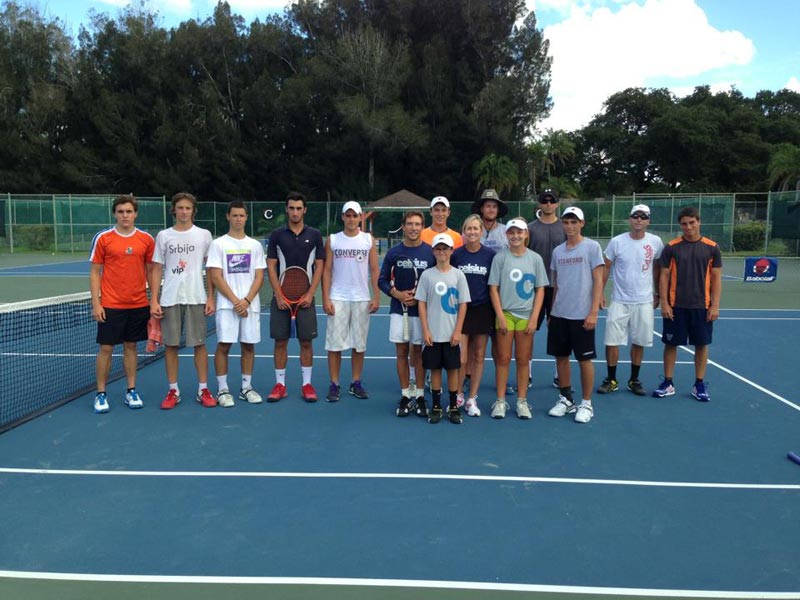 International Program – Elevation Prep Academy
The Celsius International Program is intended for visiting high school age athletes who won't be living with their families and would like a comprehensive program and tournament play in Florida. These players have aspirations to play the game at a high level and look forward to playing at the collegiate levels and beyond.
program includes (school year):
Elevation Academy-College preparatory private school academic curriculum, small classes and individual attention to meet the needs of each student-athlete through Elevation Preparatory Academy. 8-1 student-tracher ratio. Flexible scheduling and specialized programs including English Language Program (ELP1-4), School-2-Career, SAT/SAT prep, college placement assistance and more…
Customized nine-month Celsius Tennis Academy training program designed for each individual player and high level of competition from within the academy.
Lodging, meals, supervision, mentoring, transportation.
High-level match competition and tournaments throughout school year.
Extensive video analysis and match film documentation for individual improvement and collegiate evaluation and recruitment.
Tuition & Boarding (2016-2017):
High School / Middle School (9th – 12th Grade) – tuition: $1,100/month (boarding $1,600/month)
On-Line (Curriculum Management) – 9 month $1,450/month (boarding $1,600/month)
Tennis Training and Competition:
$2,000/mo. (5-days per week 2pm – 6pm). Includes travel, coaching and expenses for bi-monthly weekend tournaments.
STUDENT-ATHLETE HOUSING UPGRADES:
Standard shared rooms are included in boarding tuition. Upgrades are available – options based on availability throughout the 2016-2017 school year. Pricing will be subject to change without notice; please inquire for the latest pricing and availability.