Elevation Preparatory Academy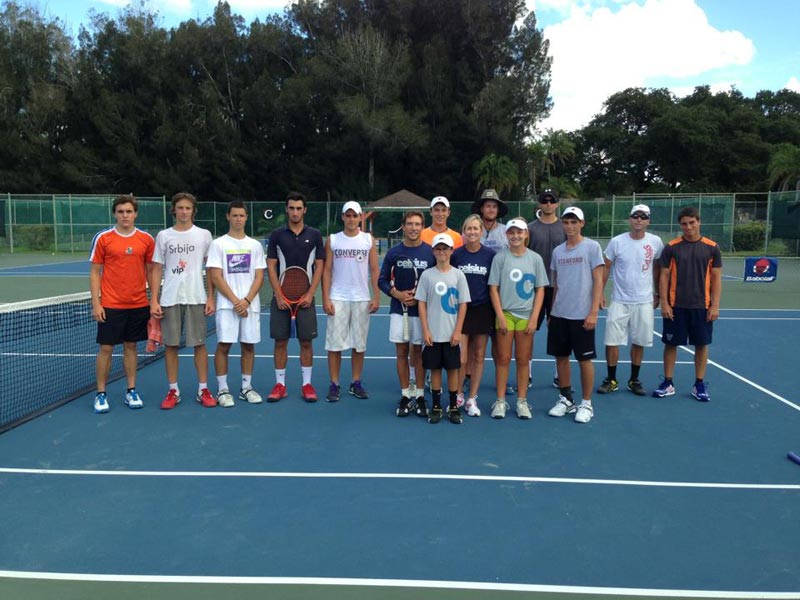 International Program – Elevation Prep Academy
The Celsius International Program is intended for visiting high school age athletes who won't be living with their families and would like a comprehensive program and tournament play in Florida. These players have aspirations to play the game at a high level and look forward to playing at the collegiate levels and beyond.
program includes (school year):
Elevation Academy-College preparatory private school academic curriculum, small classes and individual attention to meet the needs of each student-athlete through Elevation Preparatory Academy. 8-1 student-tracher ratio. Flexible scheduling and specialized programs including English Language Program (ELP1-4), School-2-Career, SAT/SAT prep, college placement assistance and more…
Customized nine-month Celsius Tennis Academy training program designed for each individual player and high level of competition from within the academy.
Lodging, meals, supervision, mentoring, transportation.
High-level match competition and tournaments throughout school year.
Extensive video analysis and match film documentation for individual improvement and collegiate evaluation and recruitment.
Tuition & Boarding:
High School / Middle School (9th – 12th Grade) – tuition: $1,100/month (boarding $1,600/month)
On-Line (Curriculum Management) – 9 month $1,450/month (boarding $1,600/month)
Tennis Training and Competition:
Full time students have many options, contact Director, Cary Cohenour for exact pricing 
Includes travel to extensive schedule of tournaments throughout Tampa Bay, Bradenton and Sarasota areas. Cost includes travel, on-site coaching and tournament registration fees. Additional fees will apply for tournaments requiring overnight stays. For academic and lodging options visit our international page.
STUDENT-ATHLETE HOUSING UPGRADES:
Standard shared rooms are included in boarding tuition. Upgrades are available – options based on availability throughout the school year. Pricing will be subject to change without notice; please inquire for the latest pricing and availability.