The Celsius Training Team
a little information about our staff and background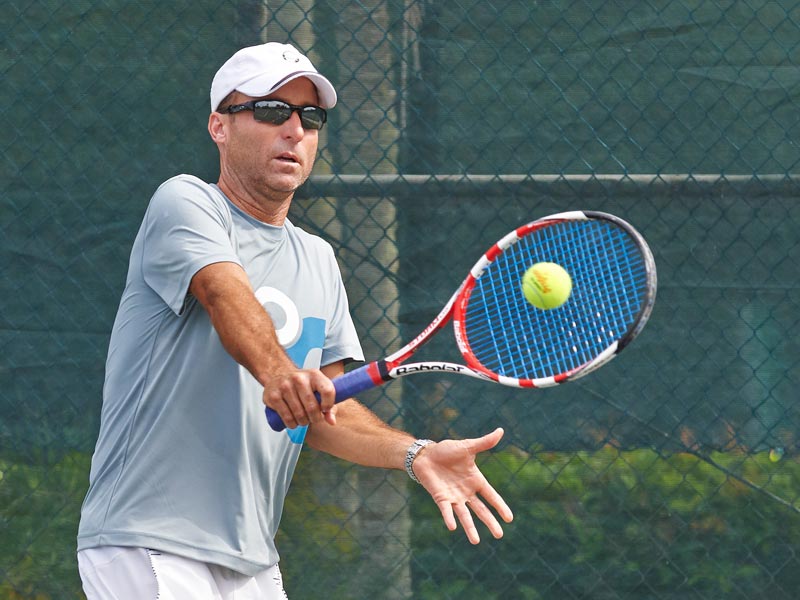 Cary Cohenour
Director, Coach, USTA Florida 2011 Competitive Tennis Coach of the Year, Cary is a graduate of Bollettieri Tennis Academy…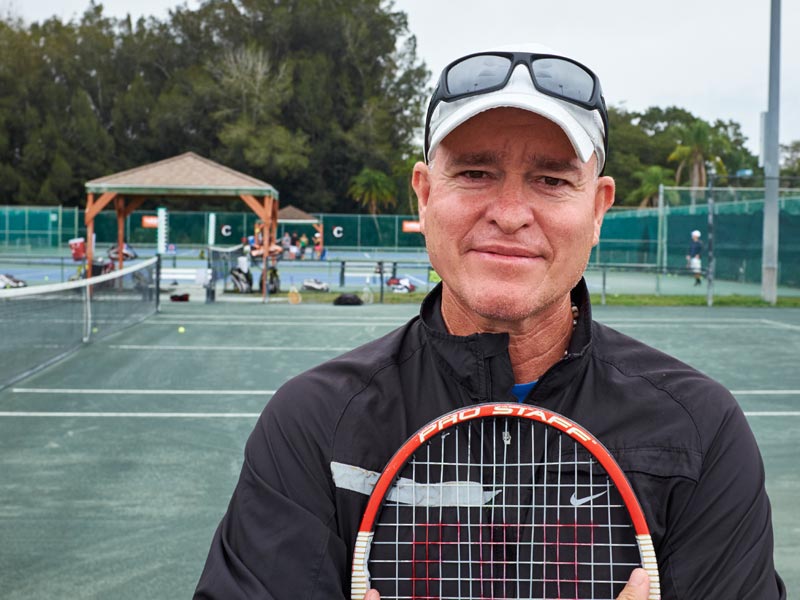 Rene Muzquiz
Coach, As a junior, Rene was top 5 in his native Mexico and top 20 in Southern California. He played collegiate tennis for Grassmont College…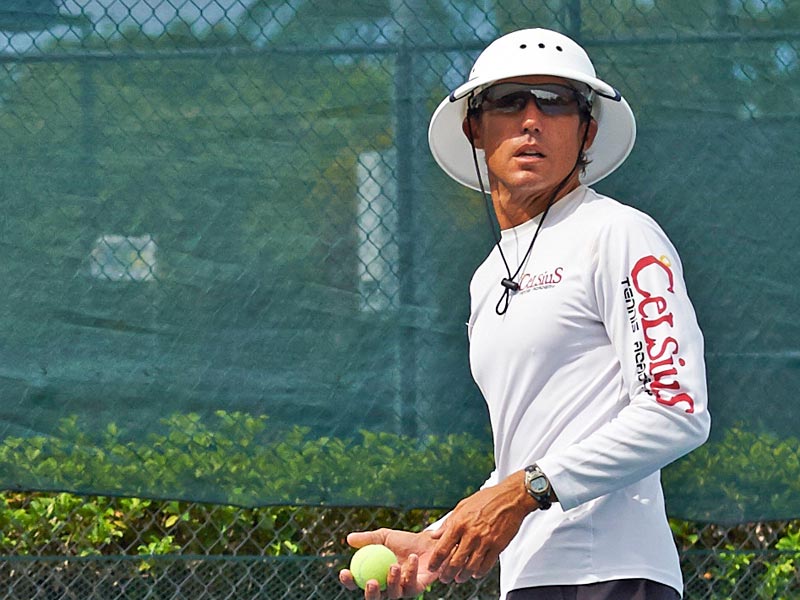 Scott Shields
Coach, as a junior Scott achieved a top 5 ranking in all age divisions in Florida. As the #1 player for FSU he won 2 conference singles…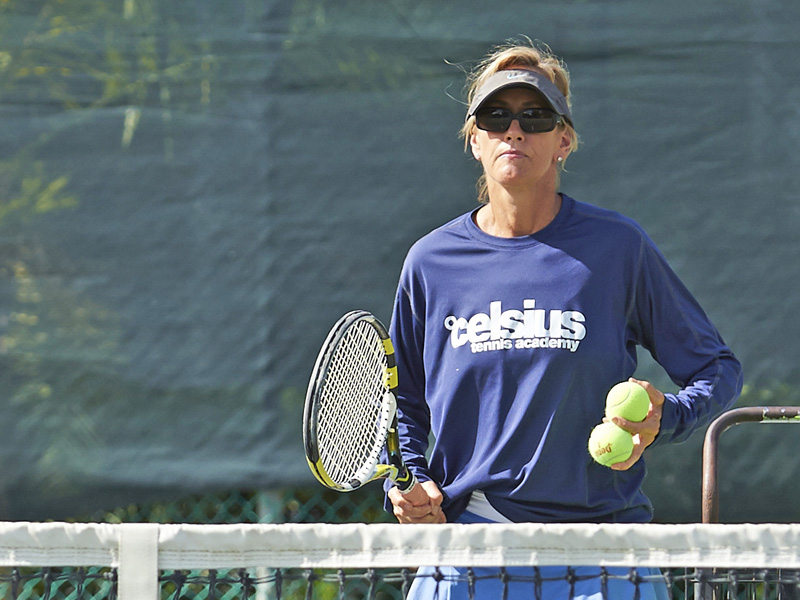 Kathy Rosenberg
Coach, Kathy achieved a world top 150 singles ranking and a top 20 doubles ranking, while playing in the French Open…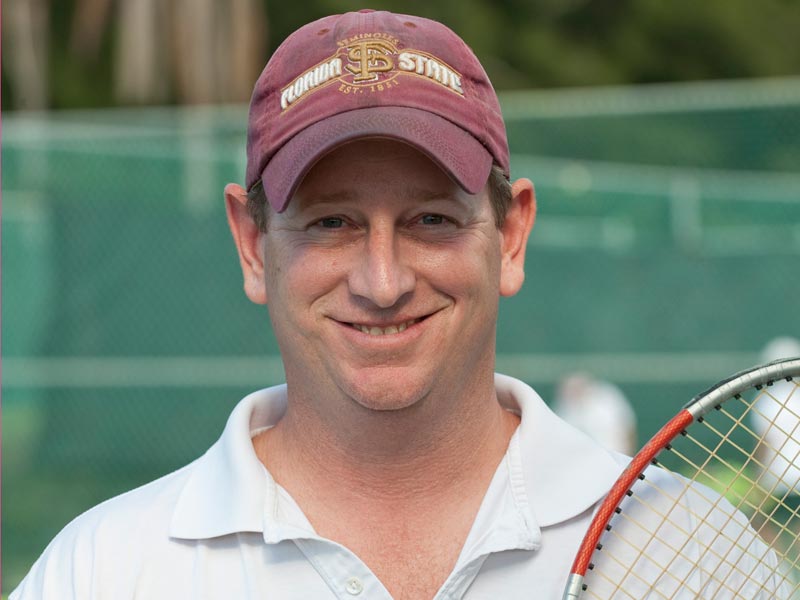 Scott Schuhriemen
Coach, Scott obtained a top 5 ranking in all age divisions in Florida and attended Florida State on a full tennis scholarship…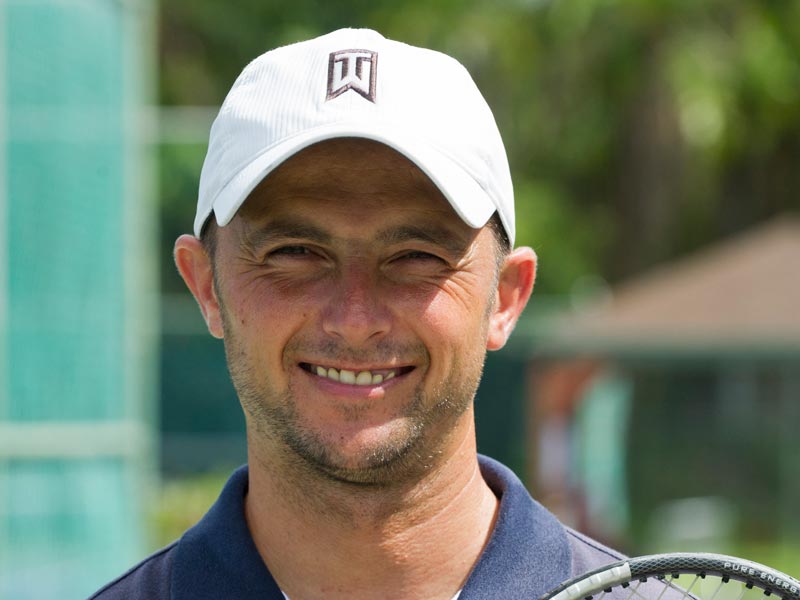 Daniel Buganu
Coach, As a junior in Romania, Daniel earned national ranking as high as top 5 in the 16's. He also played futures tournaments…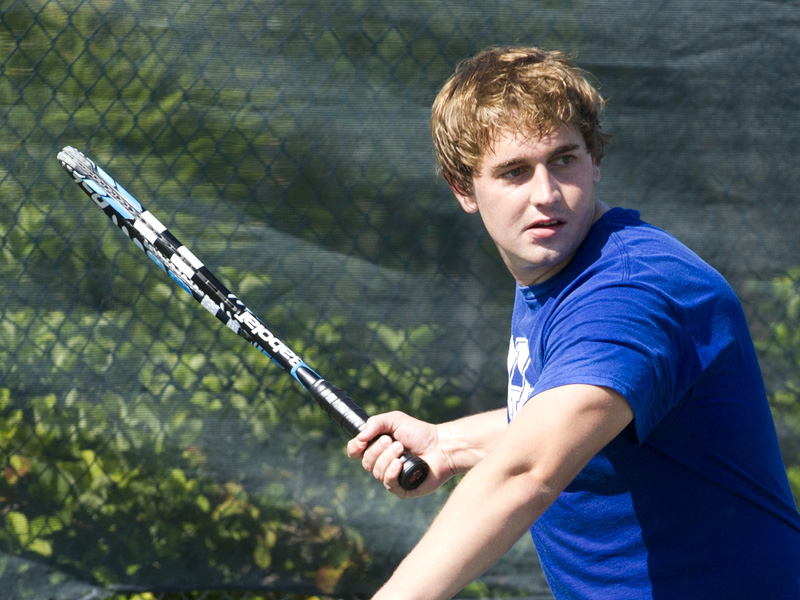 Winston Hegener
Coach, Winston is a local boy born and raised in Sarasota and consistently in the top 20 throughout his Florida juniors…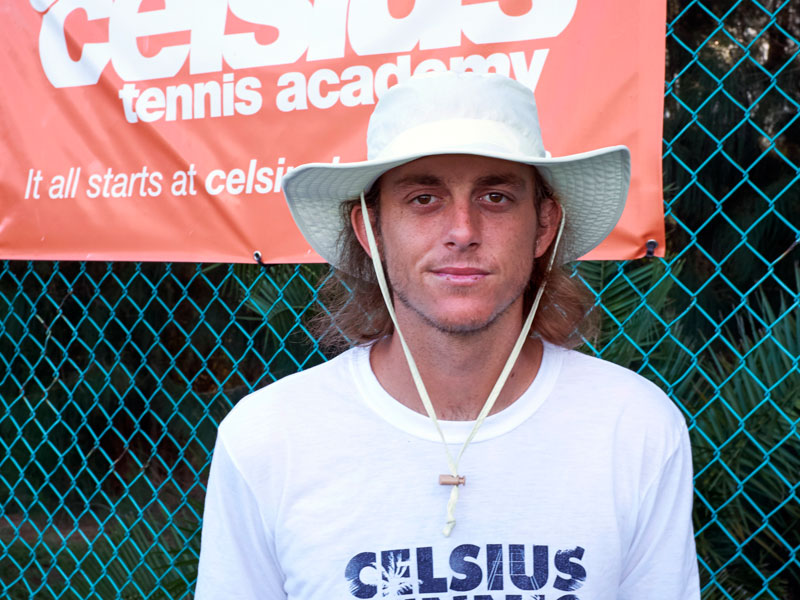 Ridley Seguso
Coach, Tennis is in Ridley's blood with parents like WTA & ATP pros Carling Bassett and Robert Seguso…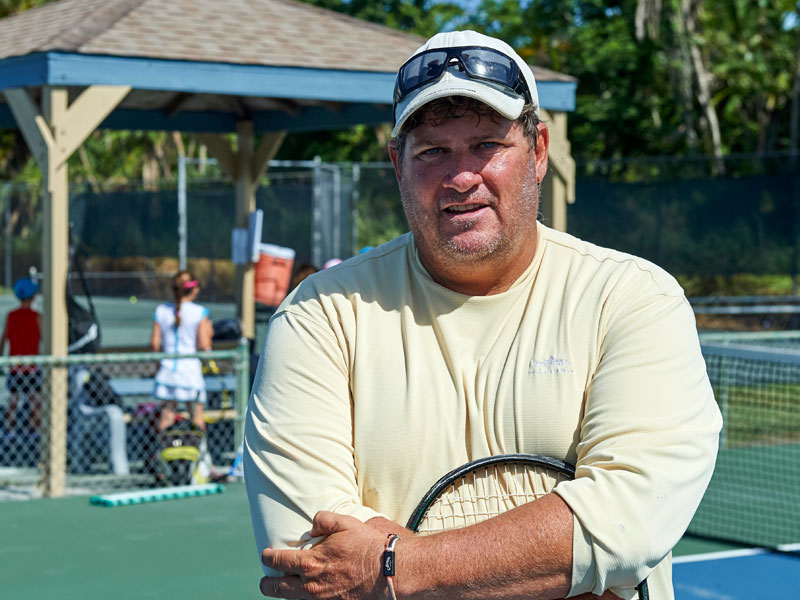 Rob Broden
Coach, after a 10 year career at IMG academies, Rob works with our future stars in the 10 & Under Program…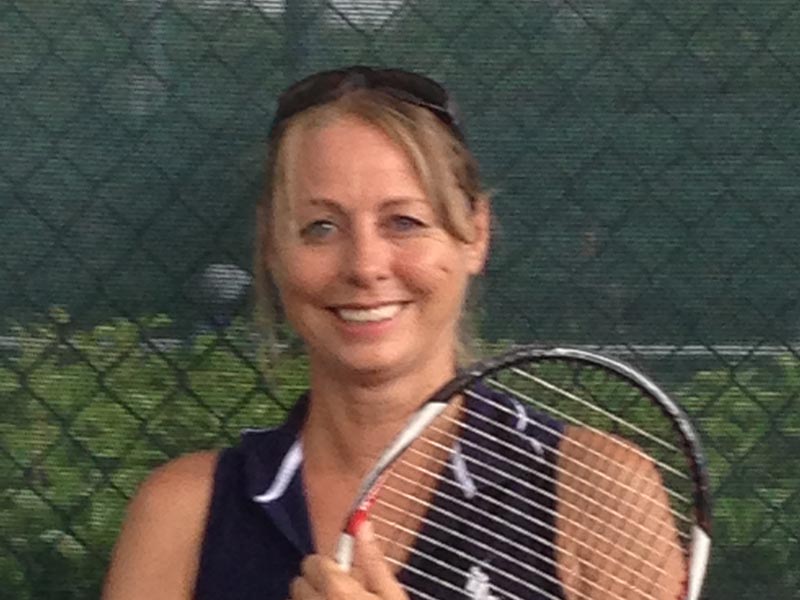 Britta Saemann
Coach, Britta was born in Burghausen Germany, and grew up in the Northern Virginia and played semi pro…
Cary Cohenhour, Director/Coach
Cary is a graduate of Bollettieri Tennis Academy. He earned the #1 ranking in every age group in Florida and reached a national junior ranking of #3 in the 14's and 16's. He won four National Gold Balls and three National Silver Balls including singles titles at the National Clay Court 14's and the Easter Bowl 14's and 16's. He was also a proud recipient of two USA Sportsmanship awards. At the University of Tennessee, Cary won two NCAA Southern Conference titles and reached a career high #3 NCAA singles ranking. As a professional, Cary won several satellite tournaments and attained an ATP Tour Ranking of #272. Cary is the former Director of Billy Stearn's Tennis Academy. He has coached touring professionals, collegiate players and national juniors thus bringing an unsurpassed level of professional experience to the team. In 2011 Cary was voted USTA FLORIDA COMPETITIVE COACH OF THE YEAR.
Rene Muzquiz, Coach
As a junior, Rene was top 5 in his native Mexico and top 20 in Southern California. He played collegiate tennis for Grassmont College and followed by playing on the professional satellite circuit. For over ten years, Rene worked at IMG Academies with such notable pros as Marcelo Rios, Tatiana Gloving and Maria Sharapova serving as both a resident and traveling pro. Celsius Tennis Academy is proud to have Rene and his upbeat attitude and professionalism is enjoyed by athletes of all levels.
Scott Shields, Coach
Scott is a life long resident of Sarasota, Florida and graduate of the IMG Tennis Academy where Scott achieved a top 5 ranking in all age divisions in Florida. As a junior player, Scott participated in USTA National Junior tournaments and earned national rankings in the 12's, 14's and 16's.Scott attended Florida State University on a full tennis Scholarship. As the #1 player and Team Captain for FSU, Scott earned an NCAA ranking of #27. During his 4 year career at FSU he won 2 conference singles and doubles titles. Scott is married with two beautiful children.
Kathy Rosenberg, Coach
Kathy brings a wealth of experience to the Celsius Tennis Academy. Her Riverview High School tennis team won the state tournament in 1982. Kathy and her sister, Amy Lyons, were the number one ranked doubles team in the nation in the 18 and under division. Kathy was awarded a full tennis scholarship to the University of Florida, where she played number 1 singles and 1 doubles. As a freshman she reached a top ten college national ranking in singles and was awarded both All-SEC and All-American honors. Kathy played on the tour for 2 years, achieving a top 150 singles ranking and a top 20 doubles ranking, while playing in the French Open, Wimbledon and the US Open. In addition to her remarkable tennis playing achievements, she was the tennis director at the Bath and Racquet Club for 13 years. She is currently the head coach of the Riverview high girls' varsity tennis team, with an impressive 71-6 record for the past 5 years. In 2010 Kathy was inducted into the Riverview High School Athletic Hall of Fame. Kathy is enthusiastic to be joining the Celsius team and bringing her teaching skills to the Academy.
Scott Schuhriemen, Coach
Scott is a long time resident of Sarasota, Florida and graduate from Riverview High School where he played #1 and was district champion all four years in addition to a state title in 1992. Scott obtained a top 5 ranking in all age divisions in Florida. As a junior player, Scott participated in USTA National Junior tournaments and earned national rankings in the 12's, 14's, 16's and 18's in addition to winning the Sugar Bowl in Baton Rouge, LA. Scott attended Florida State University on a full tennis Scholarship and graduated in 1996.
Daniel Buganu, Coach
Originally from Romania, Daniel moved to Sarasota in January 2007. As a junior, Daniel earned national ranking as high as top 5 in the 16's. He's also played several futures tournaments in Europe and United States. Initially he has worked with Gomez Tennis Academy in Sarasota from January 2007 until march 2010. He also coached juniors in Romania prior coming to United States. He is in his sixth year working for Celsius Tennis Academy.
Winston Hegener, Coach
Winston is a local boy born and raised in Sarasota and has lived here his whole life with the exception of college. He attended FSU and Valencia college and is pursuing a job with Mass Mutual and coaching tennis at Cellsius Tennis Academy. Winston was consistently top 20 in the state until the 18s where he focused on school and high school tennis for Sarasota High. He played HS tennis all 4 years where the Sarasota High Sailors finished 3rd in the state 3 out of the 4 years while he was there. While a junior, Winston trained at Celsius in addition to Billy Stearns.
Ridley Seguso, Coach
Ridley was born with a racquet in his hand and started playing tennis at age two as the son of both WTA and ATP pros Carling Bassett and Robert Seguso. Ridley was a top ranked nationally in virtually every age division as a junior. He trained at both IMG and Chris Evert Academy. His tennis lead him all the way to UCLA until his music career lured him back to a more balanced life. Now Ridley enjoys dividing his time between his music career and coaching at Celsius Tennis Academy. He's a free spirit with a big game and our athletes love him.
Rob Broden, Coach
Rob works with our future stars in the 10 and under program, however he would be at home on any court at Celsius Tennis Academy.  Rob had a ten year career as a coach for IMG Bollettieri Tennis Academy where he spent much of his time as a special help coach, working with all levels from beginers to top ranked ITF players. Before joining IMG Rob had an eleven year career in financial service industry as an advisor. Rob played my junior tennis in the Chicago area, then moved to Florida to study finance at the University of South Florida. When in college rob coached at many of the areas junior tennis camps.
Britta Saemann, Coach
Britta was born in Burghausen Germany, and grew up in the Northern Virginia area and played semi pro in the mid-atlantic region throughout the 90's. She relocated to Sarasota in 2001 and worked as a tennis pro at Serendipity Racquet club from 2001 to 2003 under tennis director Don Caprio and played in numerous pro charity exhibitions such as the make-a-wish foundation. From 2004-2013 Britta worked at IMG Academy alongside many world class coaches including Nick Bollettieri. During that time Britta also did videography and helped run numerous tournaments including the worlds largest junior tournament, the Eddie Herr International. She has over 20 years playing and teaching experience and is now directing the Celsius 10 and Under program. When not on the court Britta loves to read, cook, spend time with friends doing fun things in Sarasota and most importantly spending time with her beautiful beagle.